The Windows 95 Program Page
All these programs were written in visual basic 4.0 profesinal 32bit

Remote.zip 1.79mb - This is what happens when i get board in a sunday afternooon. The Bevis and Butt-head renotecontroll.

playwave.zip 3.9k - This is a simple wave player allows you to scan though a group of sound files in a short amout of time. The vb4 runtime dll's are not included most likely you allready have them other wise they would add ~1 meg of download time, but if you don't have them you can get them at www.windows95.com.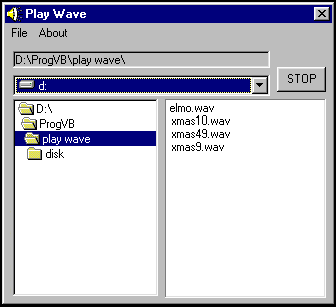 All THESE PROGRAMS HAVE BEEN SCANED WITH NORTON ATIVIRUS
Back to my page